Our Local Business Story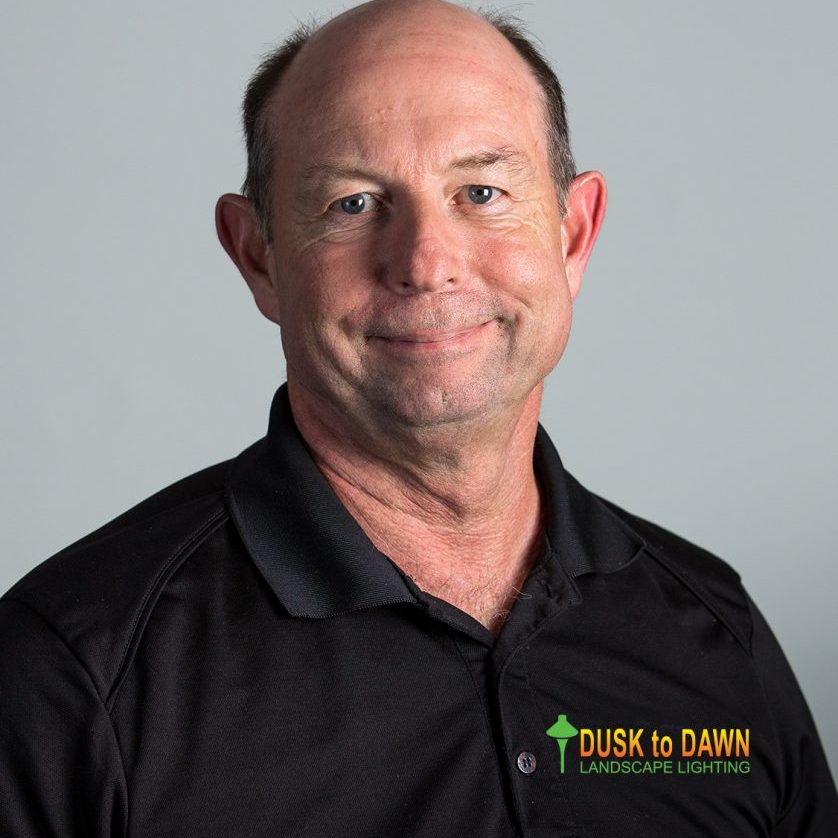 Hello! My name is Don Powell, owner of two local companies: St. Louis Dog Fence and Dusk to Dawn Outdoor Lighting. As a St. Louis area small business owner for the past 15 years, I would sum up my success with one word – Passion!
St. Louis Dog Fence was my first company. I started it because I like dogs and saw a way to help keep them safe at home. Being able to keep pets safe and help their owners worry less makes me happy and fits my personality.
I've discovered that if you love what you do, it really does take the work out of "going to work!" And, in everything I do, I want to be the best, which means giving you – our valued client, the most dependable, high-quality, and professional experience possible.
So how did I go from pet containment systems to outdoor lighting? Several years ago, I realized I had been repairing, replacing, and moving outdoor lighting for our Pet Stop customers and started considering landscape lighting for my own home. A new idea began to take shape.
The Outdoor Lighting WOW! Factor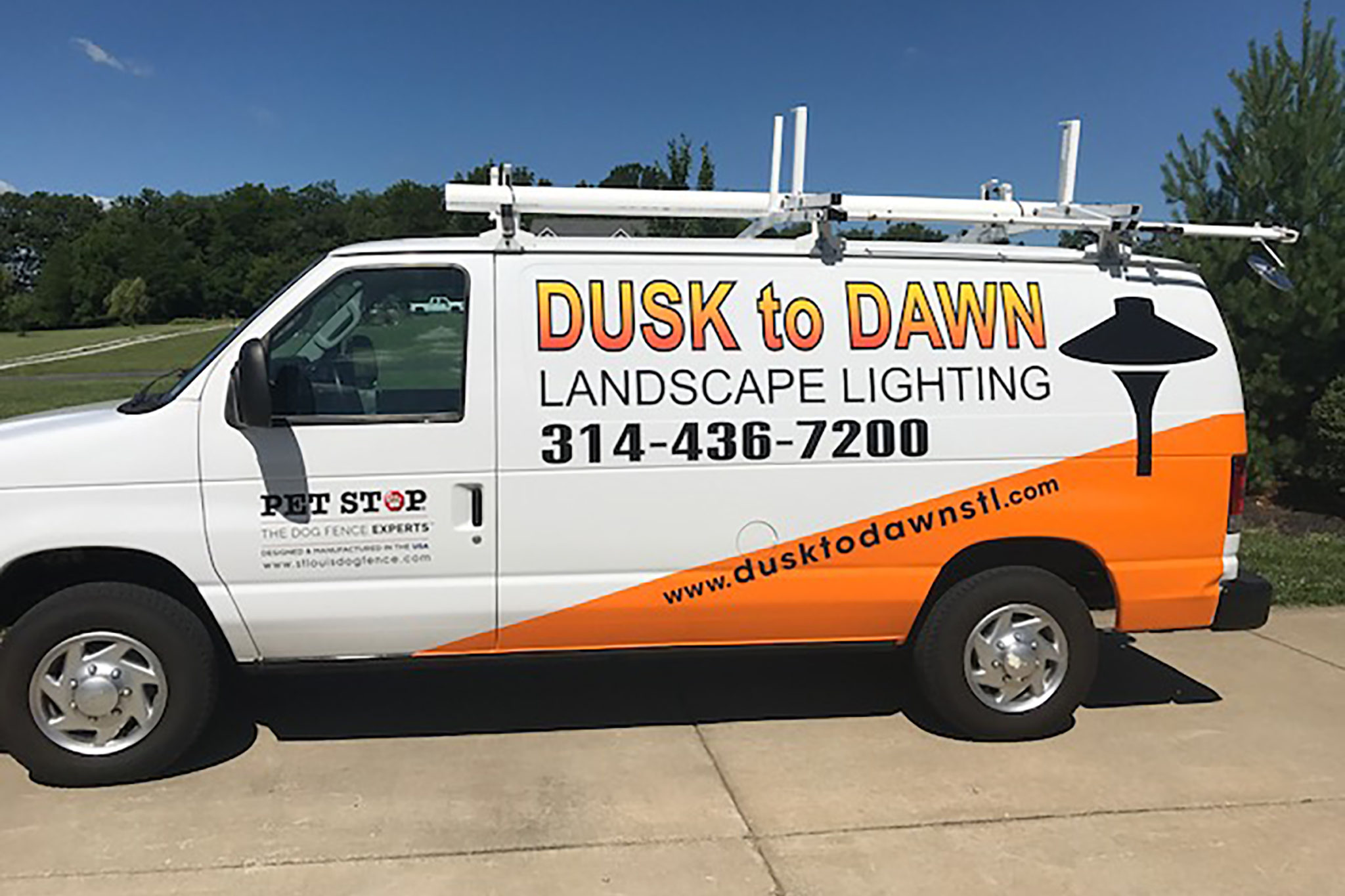 Very quickly, I realized the big box stores didn't offer any outdoor lighting products that gave me the WOW! factor I was looking for. I began investigating outdoor and landscape lighting and found I could do an amazing job illuminating my home beautifully and use the same lights for security and safety. I also discovered LED outdoor lighting systems have unlimited possibilities. LED is the way to go for quality, efficiency, ease of use, lower bills, and style flexibility.
When I discovered mixing my creativity and passion with the right lighting could make every job a work of art, I was moved to share what I could do with others; Dusk to Dawn Outdoor Lighting was born!
For several years now, I have been pleased to help others not just add outdoor lights but add value and elegance to their homes at night. A happy client recently called excitedly to share that he drove right by his own house one night – he didn't recognize it! He was thrilled with his new outdoor lighting, as all of our clients have been. It keeps me enjoying my work and my passion strong.

Your Home's or Business' Story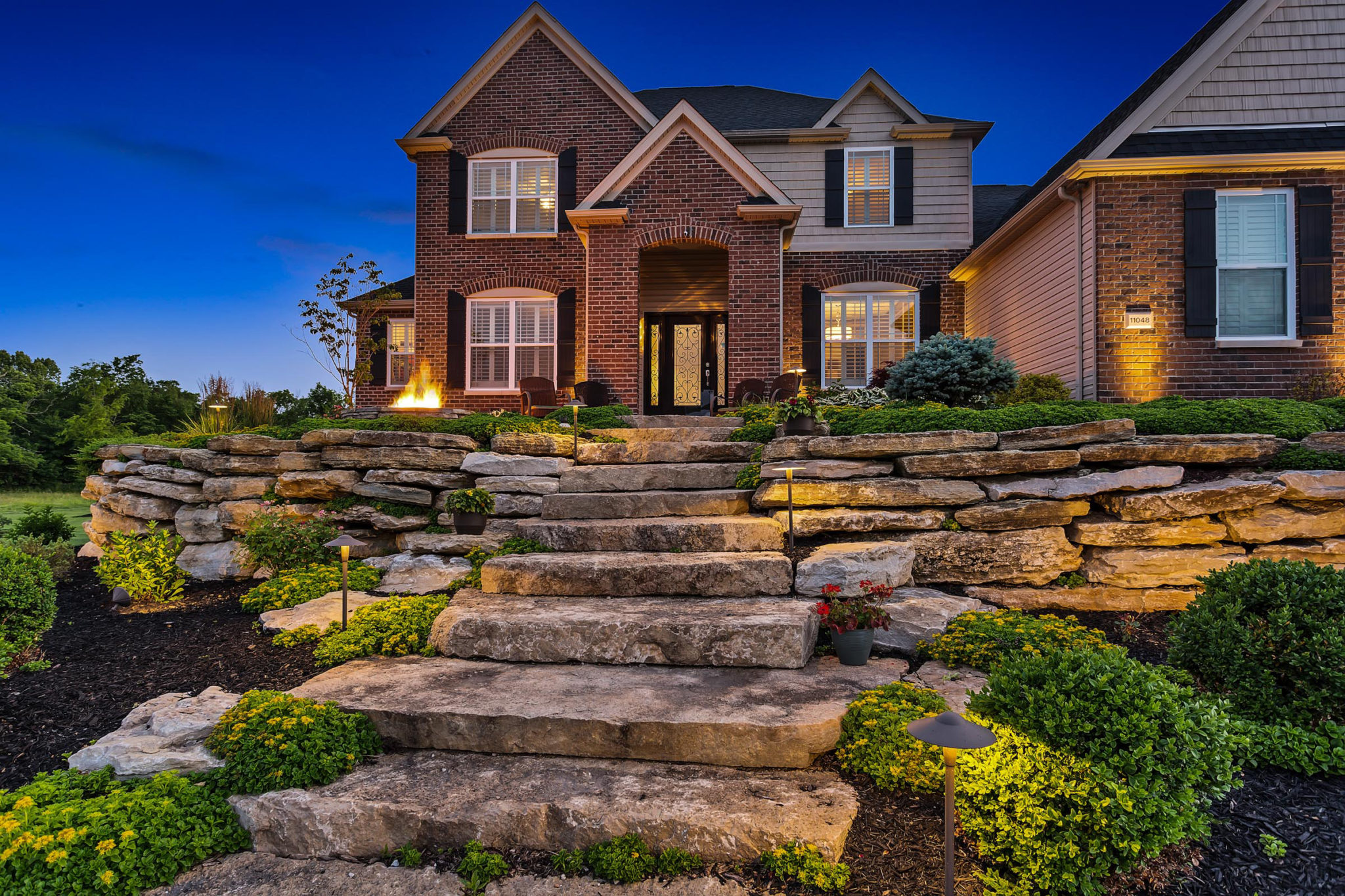 We know every home and business has a story; we find out what that story is, mix your vision with our expertise, and create a one-of-a-kind masterpiece of outdoor lighting that is unique to you, your family's lifestyle, or your business. You simply cannot imagine what a difference the right lighting can make to welcome you, encourage outdoor living, and keep you safe.
Dusk to Dawn Outdoor Lighting is a growing, local, family-owned company. We never compromise quality and efficiency and we always respect your time and dollars. Let us help you tell your home's or business' story with graceful, functional, outdoor lighting. We look forward to meeting you and sharing our passion!
Contact Dusk to Dawn Outdoor Lighting today for your complimentary consultation.636-373-2101