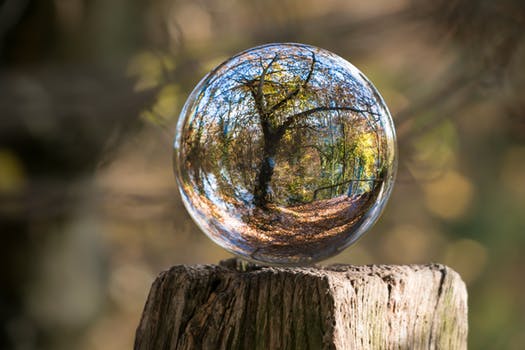 There is an ever-increasing demand for energy conservation and the need to reduce carbon emissions. As a homeowner, one of the ways to meet these demands is to light your home's exterior with an LED lighting system. To highlight some of the many environmental advantages of outdoor LED lights, we created this list of 4 reasons why outdoor LEDs are good for the environment.
---
Energy Efficiency
Low voltage outdoor LED lights are highly energy efficient, up to 80% more efficient than traditional lighting options. Even more impressive, LEDs convert 95% of their energy into light and only waste 5% as heat (compared to fluorescent lights which convert 95% of energy to heat and only 5% into light). This means savings on your electricity bill. The numbers also show that LEDs reduce the demand from power plants, and thus decrease greenhouse gas emissions.
Superior Performance
LEDs are so much more energy efficient than alternative options. A 36 watt LED provides the same amount of light as a typical 84 watt fluorescent bulb.
In addition, outdoor LED lights have a better quality of light distribution, meaning that less lights are needed in total. This is because they focus the light in one direction instead of wasting energy by emitting light in all directions. Fewer lights also translate into reducing the amount of energy consumed and will therefore be a benefit to the environment.
Longevity
Low voltage LED lights last 50 times longer than incandescent and halogen bulbs. This longer life span means savings on bulb replacement and lower carbon emissions. Combine that with an LED light's superior performance and the need for fewer lights, and you can see that fewer resources are needed to manufacture, package, and transport LEDs – all good for the environment!
No Toxic Elements
It's easy to forget that the elements used in light bulbs have a lasting effect on the environment, long after we've disposed of them. One of the other major benefits of outdoor LED lights is that they contain no toxic elements. Other lighting alternatives, however, can contaminate the environment with noxious chemicals, such as mercury, when disposed of in a waste landfill. So, when you make the switch to LEDs, you help protect the environment from further toxic waste.
Call in the Lighting Professionals
If you're thinking about installing outdoor lighting, consider the benefits of relying on the outdoor lighting services of a professional. Professionals have the knowledge and expertise to know the best types of lights to use, how many to install, and where to position them, so you get the greatest benefits.
---
Dusk to Dawn Outdoor LED Lighting Professionals are Here for You
The professionals at Dusk to Dawn Outdoor Lighting are here to help you achieve your outdoor lighting goals. We have the knowledge and expertise to handle any size project and are ready to talk to you.
Register with the form on this page to receive emails. Stay up to date with the latest design trends and outdoor lighting advice from the experts. Don't worry, we won't flood your inbox or sell your information.
Download our Lookbook. See how professionally designed outdoor lighting can make a difference to your home and property.
Contact us for a Free Consultation. There's no time like right now to add beauty, safety, style, and value to your home. We're ready to talk to you, and it won't cost you a dime!
About Dusk to Dawn
Dusk to Dawn is a premier, family-owned St. Louis business serving the greater St. Louis region and beyond. We are one of the only outdoor lighting companies to exclusively use low-voltage LED outdoor lighting systems. With the knowledge and expertise needed for designing and installing outdoor lighting, we work closely with clients to couple their dream with our design and installation expertise. The result is a thoughtful outdoor lighting experience that is stunning and innovative as well as functional and efficient.
Never compromising quality and efficiency and always respecting our client's time and dollars, our goal is to provide you with the best commercial and residential outdoor lighting.